HIV Thrive provides a link to order supplements through our account at Emerson Ecologics.The supplements we recommend are of the highest quality in manufacturing process and purity of ingredients.
We have created a customized dispensary for our clients
PLEASE NOTE THAT DIETARY SUPPLEMENTS ARE LIKE MEDICATIONS AND HAVE THE POTENTIAL FOR SIDE EFFECTS AND DRUG-DRUG INTERACTIONS WITH YOUR HIV MEDICATIONS AND OTHER MEDICATIONS. IT IS VERY IMPORTANT THAT YOU CHECK WITH YOUR DOCTOR & PHARMACIST THAT THEY ARE SAFE WITH YOUR REGIMEN.
When you click the image below you will need to set up your account with Emerson Ecologics and you will need to use our Patient Access Code which is Thrive  to get into our dispensary and make your selections
If you have any questions about accessing your account email us at info@HIVThrive.com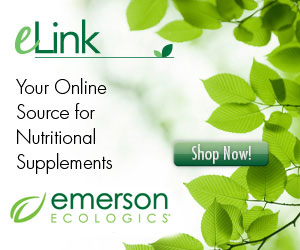 .